Welcome to the home of Midtown Bistro in North Myrtle Beach. This North Myrtle Beach restaurant packs a big punch of Italian inspired cuisine. We welcome you to stop by our one of a kind bistro in North Myrtle Beach to enjoy our relaxed atmosphere and mouth watering food at an affordable price. With menu items ranging from $3.99 – $23.99 – the Midtown Bistro has a little something for everyone, and be sure it is truly a bang for your buck. Chef and owner Jeff Martini, has created a restaurant where "simple food and simple prices" are the standard. With no other bistros in North Myrtle Beach – it's a lunch or dining experience you cannot afford to pass up! Looking for a North Myrtle Beach restaurant with a menu that caters to adults, kids and everyone in between? A few of the menu selections for the Midtown Bistro include: Lasagna, Stuffed Peppers, Wings, Pizza, Club Sandwiches and hearty Chicken Salads. We also offer daily specials. We will see you soon and look forward to having you stop by our newly remodelled bistro in North Myrtle Beach. Phone: 843-427-4720 | 2004 Hwy. 17 South | North Myrtle Beach, SC 29582 Open 7 Day's a Week Hours From 11:00 am - 9:30 pm Lunch & Dinner www.midtownbistro.com
Midtown Bistro Restaurant Gallery & Jazz Piano
(843) 427-4720 | 2004 Hwy. 17 South North Myrtle Beach, SC 29582
Midtown Bistro Restaurant & Jazz

About Midtown Bistro »

Located in North Myrtle Beach – the Midtown Bistro brings a one of a kind uniqueness to North Myrtle Beach. Decorated with softly padded tile flooring, cherry colored woods, black decor accents and grand fish arts on the wall – the Midtown Bistro is a calm, kid friendly and quaint bistro where you can truly enjoy a meal. In addition, our comfortable L-shaped and full-service bar is the perfect place to enjoy a drink after work or a cocktail before dinner. The Midtown Bistro knows what it takes to create great lunch and dining experiences, and we look forward to sharing that with you soon. Thanks for stopping by to learn more about us and what the Midtown Bistro has to offer.



MIDTOWN BISTRO WEEKLY SPECIALS

843-427-4720 (RESERVATIONS RECOMMENDED)
HAPPY HOUR 7 DAYS A WEEK 4:30-6:30 P.M.


A La Carte Specials:
Sunday: $4.99 Spaghetti and Meatballs
Monday: $4.99 Lasagna
Tuesday: $5.99 Sausage and Peppers over Angel Hair Pasta
Wednesday: $5.99 Parmesan Encrusted Cod with Bacon Coleslaw
Thursday: $5.99 Chicken Parmesan over Spaghetti



A La Carte Sides:
Small Caesar Salad: $3.50
House Salad $2.50
Garlic Bread $2.50
Extras:
Meatball $1.00
Italian Sausage $1.50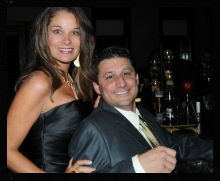 Now Offering COMPLIMENTARY VALET PARKING!!!
AS ALWAYS, RESERVATIONS STRONGLY RECOMMENDED BY PHONE @ (843)427-4720 THANK YOU.